Exhibitor Pricing and Benefits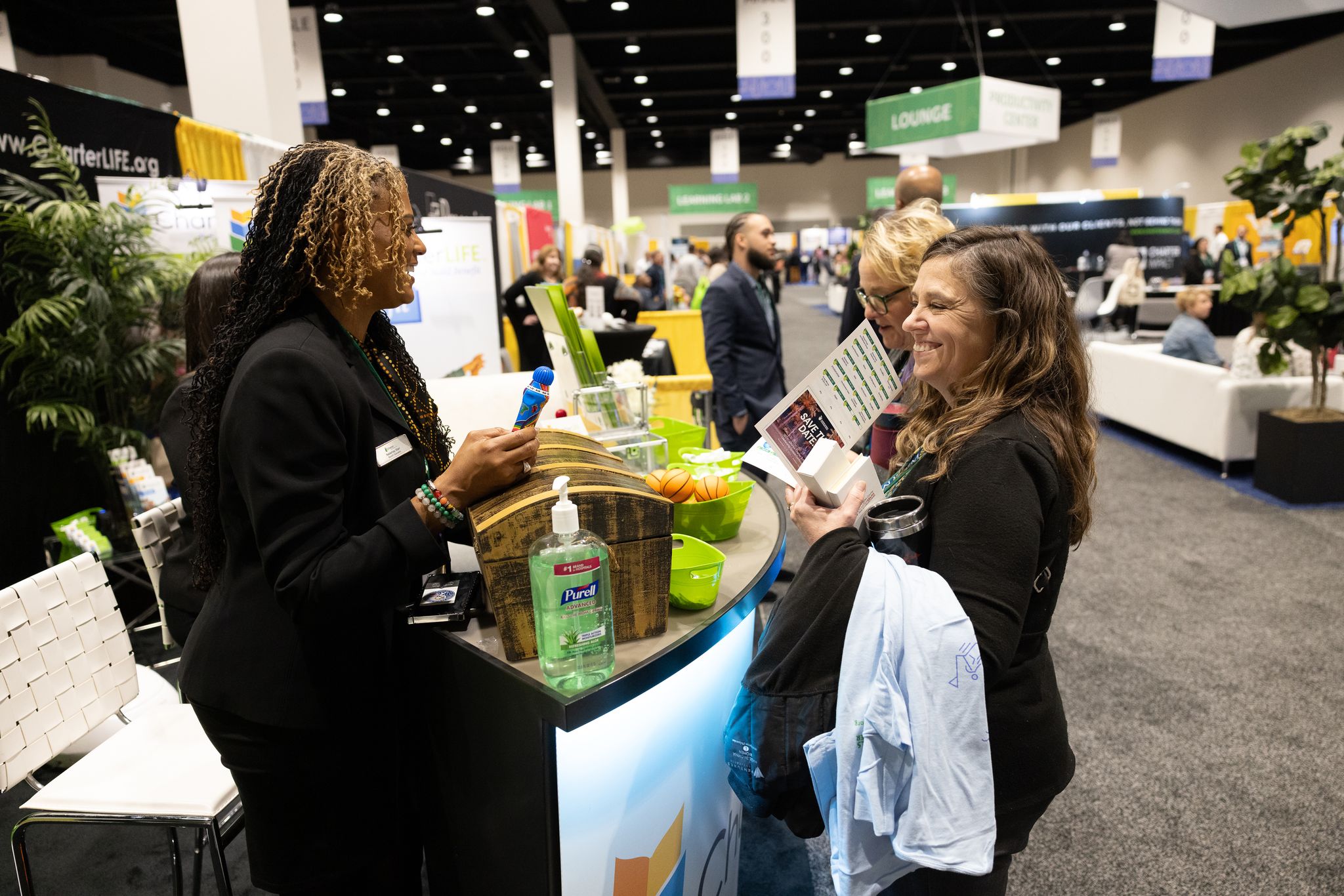 The 2023 CSDC Conference once again offers dynamic booth packages set in an exciting, busy exhibit hall environment that will allow you to showcase your organization to California's charter leaders.
What Last Year's Attendees Said:
94% of 2022 CSDC exhibitors agreed that participating in the exhibit hall was worth their investment
84% of 2022 CSDC exhibitors plan to return to the 2023 CSDC Conference
2023 Booth Space Rental Charges
Exhibitor Early Bird Rate (payment and contract received by August 31): $3,750 per 10'x10' booth space
Exhibitor Standard Rate (payment and contract received on or after September 1): $3,950 per 10'x10' booth space
What's Included
10'x10' booth space
Pipe railing, 8' high curtain back wall, and 3' high curtain side rails
One (1) draped 6' table
Two (2) chairs
One (1) wastebasket
General security guard service
Daily aisle maintenance
One (1) 7" x 44" identification sign with your company's name and booth number
50-word descriptive listing in our online floor plan and exhibitor search tool
Inclusion on the event platform of your organization's URL and social media accounts
Inclusion on CSDC's Vendor Directory on chartercenter.org with your logo and your organization's description and contact information included in CSDC's searchable vendor directory of products and service providers to the California charter school sector. Listing will appear through March 1, 2024.
Organization's name and booth number included on the CSDC Exhibit Hall Bingo Card Game, distributed to all attendees for the chance to win a prize provided by CSDC.
Two (2) complimentary Exhibitor Representative full registrations per booth rented; includes drink tickets, lunch, and coffee breaks for reps.
What's Not Included
Storage, placement, shipment, or reshipment of exhibit materials
Special lighting, additional booth furnishings, carpet, or individual booth cleaning
Electricity, internet, and associated supplies
Any other special service ordered by the exhibitor
For more information, refer to the 2023 CSDC Conference Exhibit Rules and Regulations. View the complete exhibit hall schedule.
Want to increase your presence at the Annual CSDC Conference? Consider becoming a 2023 sponsor and enjoy additional benefits!
Interested in learning more about sponsorships? Email: support@csdcconference.org or call (800) 280-6218.
Scam Warning
We have been notified that organizations have been sending spam emails to vendors for the CSDC conference in an attempt to sell attendee emails and phone numbers. Please be aware that these organizations are not sanctioned by CSDC. CSDC does not sell attendee email addresses or phone numbers.