Unrealized Impact 2.0 The Hard Truth About Where We Are and Ways to Move Forward: Strengthen and Refine Your Organization's DEI Work
W05
Audience
Administrators, Board Members, CFOs/CBOs, Authorizers/Developers
Promise54's workshop builds on findings from the original groundbreaking report published in 2017, offering a bold call to action. During this interactive session, participants will explore and discuss key findings regarding demographic and staff experience trends with diversity, equity, and inclusion (DEI) in the education sector. Facilitators will guide participants through emerging promising practices to support DEI work within organizations and examine organizational DEI profiles and potential steps forward to advance DEI work.
Presented by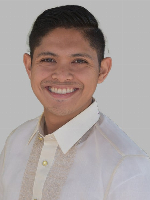 Associate Partner
Promise54
Justin is gay and Asian American and Filipinx American; an ethnic studies scholar and policy/political wonk; a son of immigrants; a Portland native and current Angeleno; fervent podcast listener; and a relationship builder and forever learner. Justin's 15-year career in education began as a 4th grade teacher and then he joined Teach For America's national staff where he held multiple roles including leading the AAPI Alliances, managing recruiters, and growing TFA's national organizational partnerships. In his time outside of work, Justin enjoys teaching group fitness classes, gardening, cooking, spending time with his partner and two dogs, and finding new places to eat. He's currently an Associate Partner at Promise54. Justin holds a BA in Planning, Public Policy, and Development and a BS in Ethnic Studies from the University of Oregon and an MPP from the University of Southern California.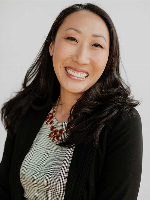 Partner
Promise54
UnSuk is a Korean American, cisgender, grateful wife and mother, daughter, and sister who loves to cook and spend time with her friends and family; a dedicated social justice advocate; and racial equity leader. UnSuk's almost 20 years in the field of education includes roles as teaching grades K, 1, 2, 3, 4, and 5 in Idaho, Southern California and Colorado, Beyond Diversity Affiliate with Pacific Educational Group, teacher leader, Teacher Leadership Coordinator and School Improvement Partner for Denver Public Schools, Senior Manager and Director of Diversity, Equity and Inclusion at TNTP, and National SEED Project Staff Member. UnSuk holds a BS from College of Idaho and an MS from Walden University.
Audience
Administrators, Board Members, CFOs/CBOs, Authorizers/Developers