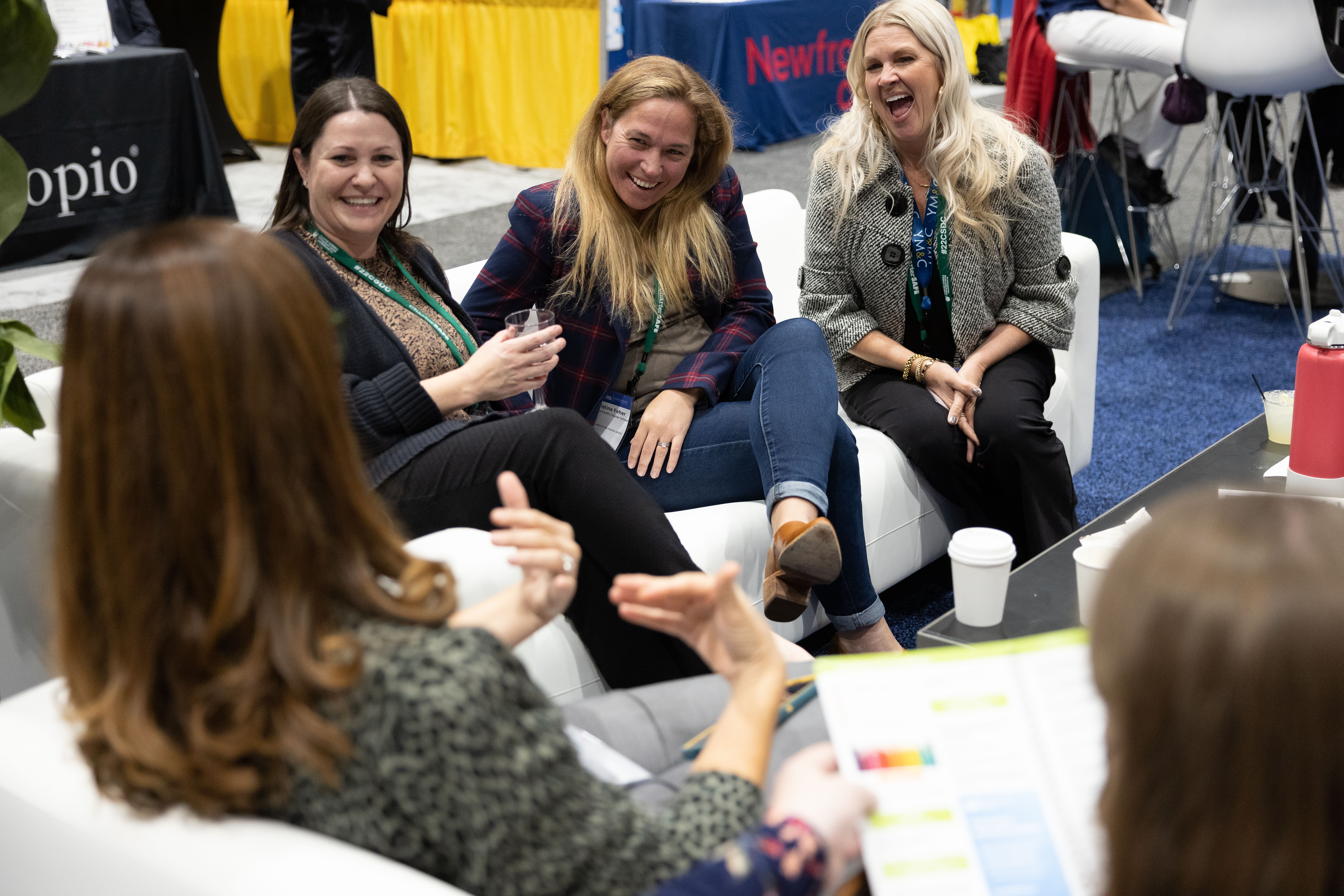 At CSDC 2022, Attendees Told Us:
100% were provided valuable networking opportunities
100% were provided timely, accurate, and actionable information from sector experts
98% were inspired
98% were provided with new or updated knowledge and resources
97% were provided with engaging opportunities to network with colleagues
95% were helped to expand their knowledge on the topics that are critical to their role by attending the CSDC conference
Why Attend?
The CSDC Conference Offers

Unparalleled professional development, networking opportunities, and critical resources to California's charter school leaders. Hosted by the Charter Schools Development Center–the statewide organization that has defined high quality charter school leader training for thirty years–the CSDC Conference is your one-stop shop for in-depth content, relationship building, and connection to the resources your charter organization is looking for. Learn more about CSDC.

Receive Critical Updates and Exclusive Insights in Multiple Formats

The CSDC Conference offers full-day Summits focused on a specific area of charter school operations, in-depth 3-hour workshops, discussion groups to connect with your peers, myriad breakout sessions on a range of topics and, of course, the multi-day Leadership Update Presentation, a comprehensive analysis of the current, major fiscal, policy, and regulatory trends affecting California charter schools.

Build and Strengthen Your Network

Conference attendees are current and emerging charter school leaders who want to connect, problem solve, and learn from their colleagues. Strengthen your network by attending the social events baked into every day of the conference and get to know outstanding leaders from across the state.

Find the Resources You're Looking For

The CSDC exhibit hall provides the opportunity for you to connect in-person with the charter support organizations you're already working with and to identify new resources and opportunities to propel your organization forward.